Heitmanis Law Group, PLLC specializes in probate and elder law in the Metro-Detroit area. The attorneys and staff are highly educated and trained in elder law, guardianships, conservatorships, wills and trusts, and the administration of estates.


We are confident that we will provide the best possible legal representation and develop a top-notch legal strategy for you in your time of need.
Contact us and let us know how we can help you.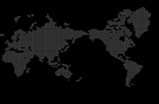 22201 Greater Mack Ave
St.Clair Shores, MI 48080
Email:
secretary@heitmanislaw.com
Office 586.285.4500
Fax 586.294.2480